Music Theatre
---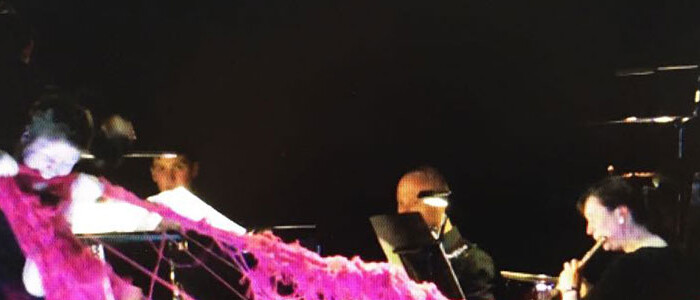 2018 / Mahogany Opera
Music: Laurence Osborn
Text: Theo Merz
A mother and a son, a son and a mother.
Things had to be this way and couldn't be another.
Leon dreams of changing the world with his radical philosophy but the explosive, suffocating, mutually destructive relationship he has with his mother leaves little time for anything or anyone else.
The Mother is an adaptation of the absurdist play Matka by Polish writer Witkacy (Stanisław Ignacy Witkiewicz). Indebted to Eastern European theatre, it is a bitingly satirical and explosive response to the traditions of opera. Osborn plunges the audience into an anarchic, surrealist world through taut, intense music that draws on Weill, Birtwistle, and Romitelli, alongside mainstream pop influences.
The Mother: Lore Lixenberg
Leon: James Hall
Dorothea: Lindsay Bramley
Father: Geoffrey Dolton
Sophia: Rebecca Bottone
Academic and De Proud: Andrew Dickinson
Theatre Owner and Modesta: Daniel Norman
Staging: Frederic Wake-Walker
Lighting: Sylwester Łuczak
Conductor: Jamie Man
Repetiteur … Read More »